Chef José Andrés, the Michelin-starred chef from Spain whose charity work and delicious cuisine has made him world-renowned, has announced that he will be opening up his eight restaurants in Washington D.C. and New York City as places where unemployed and struggling people can get something to eat.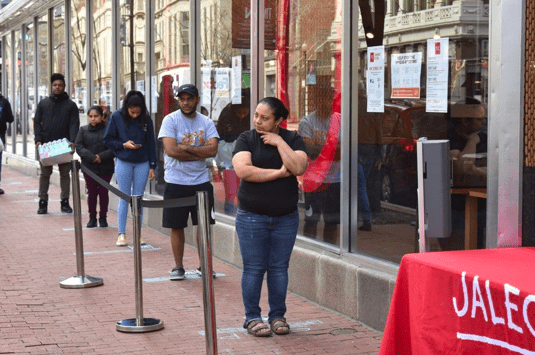 In a statement to the press, Chef Andrés said, "People have to eat. Not everybody is going to be able to go to the supermarket. We have areas in America that are food deserts. We have millions of Americans that, if you go to their kitchens, their kitchens are empty. Not everybody has money to fill up for a month. That's the reality. What are we going to do?"
World Central Kitchen, the non-profit headed by Chef Andrés, has been feeding people during natural and political disasters for over a decade, serving up millions of free meals in Puerto Rico after Hurricane Maria, and even in Washington D.C. during the government shut down.
To operate, the kitchens are following CDC guidelines for food service and group gatherings. They're marking 6-feet spaces for people waiting for food and they're keeping staff to a minimum. The meals are served at prices from $6-$12 but no one is turned away for lack of funds.
https://twitter.com/chefjoseandres/status/1239219123659341825?ref_src=twsrc%5Etfw%7Ctwcamp%5Etweetembed%7Ctwterm%5E1239219123659341825&ref_url=https%3A%2F%2Fwww.wearelatinlive.com%2Farticle%2F13421%2Fpeople-have-to-eat-chef-jose-andres-turning-his-restaurants-into-community-kitchens